Are you responsible for a Project Based Enterprise (PBE), or a sub-enterprise within a PBE? Regardless of whether your enterprise has 10 people or 10,000 people, if the answer is 'yes' then you're an Enterprise Manager.
And that means you're responsible for all Enterprise Outcomes associated with people, project delivery and financial performance.
Or, to put it another way, 'the buck stops with you'!
So, to be fully effective in your role, you need to be absolutely confident that your PBE will:
have an overall ability to deliver on its obligations, or opportunities (Capability)
have the right number of people for every project to avoid over working people and risking poor delivery (Assignment)
deploy people efficiently, with minimal waste (Utilisation)
This requires you to predict and steer your PBE's future. A tough challenge. But that's exactly what RESRODEL gives Enterprise Managers the power to do.
Enterprise Managers...
administer business or PMO practices, to convert people's effort into goods or services, and promote efficiency within their enterprise.
Who does this include?
Titles: Operations Manager, PMO Manager, Unit Manager, Line Manage
Reporting to: Enterprise Leader
Direct Reports: Line Managers, Project Managers, Workforce or Resource Managers, HR and Finance support.
Peers: Other workstream
Consequences of poor Effort Management:
Too few people and you'll fail to deliver
Too many people and you'll waste money
Overwork people and you'll exhaust and alienate them
Ways to manage people numbers:
Effort Management
Conventional analysis (demand and supply gap calls)
Lead periodic workforce meetings/teleconferences
Delegation to lower management
Reliance on personal judgement – go it alone
Typically, many managers use judgement born of experience and intuition to balance people numbers and work. Unfortunately, this becomes dangerously ineffective when dealing with larger teams. Furthermore, delegated management of sub-enterprises is simple but masks the big picture view of the whole
PBE. RESRODEL is a unique alternative to this qualitative approach as its predictive capabilities take the guess work out of managing a lot of people.
Managers who do employ quantitative analysis to balance people numbers and work, use one of two conventional approaches:
Capability Planning to assess future Demand to Capacity for every Role and then act early.
Resource Allocation, to place individuals into projects or activities – and check all projects have the people needed and no one will be overworked.
Conventional analysis with DYI spreadsheets, or proprietary software, is problematic because the numbers are complex and methods are confused. RESRODEL brings order to complexity with the new theorem of Effort Management.
Effort management is a whole of enterprise mission. In larger PBE's, Enterprise Managers must be sure everyone from project operations, HR and management accounting workstreams can contribute and receive information.
RESRODEL's simple processes promote the exchange of information.
Workforces are increasingly contracted and dispersed and Enterprise Managers must adapt. RESRODEL easily accommodates various workforce types, locations and project work.
PBE's must continually improve from Enterprise Managers driving competitiveness and results. RESRODEL's analysis quickly identifies opportunities that turn your PBE's potential into high performance.
The problems
There are many Effort Management challenges for PBE's. Those typically faced by Consultancies include:
1. The Enterprise Manager's responsibilities or accountabilities:
Truly understanding the direction of the whole PBE and acting earlier with confidence
Optimisation of Enterprise Outcomes for people, project delivery and financial performance
Predict ability to deliver, workload and efficiency in a PBE
Identify work and people that can be shared between sub-enterprises
Cross functional organisations are hard to inform and coordinate
Gather all the information from all workstreams
Aggregate and compare information from sub-enterprises
Communicate data, analysis and decisions to everyone
Coordinate cross functional enterprises
Coordinate external parties
Apply the right level of energy to mitigate risk and pursue performance opportunities
2. Having too many people due to:
Not predicting the need to secure sufficient work in time
Delays in project commencement
Keeping people for future capability
3. Not having enough people to undertake work due to:
Slow update of project Demand for people by Project Managers
Unavailability of existing people for re-assignment and/or late recruitment
Premature reassignment of people
Lack of evidence to justify more people
4. Leading to:
Poor project delivery outcomes – substandard time, cost, quality performance
Poor people outcomes – being overworked and dissatisfied
Less economical use of contracted workers
Inefficiency from incomplete allocation of all the enterprise's people to work
Management distraction from resource management issues
5. Caused by:
Poor Capability Planning practices, including:
Decentralized estimation of enterprise level Demand for people
Poor visibility of supporting resources availability
Poor Allocation processes including:
Inability to exhaustively identify people and project work that can be shared across the Consultant's enterprise.
Lack of Propose, Accept and Approve processes
Collation and dissemination of large volumes effort management data across project managers, Line Managers, HR and people resources.
Change in timing that's constant and tedious
As human effort is at the heart of any PBE, there's widespread exchange of effort related information.
In small PBE's the role of Enterprise Managers, Workforce Resource Managers and Line Managers might be done by one person. Whether done by one or more, these roles attract most fo the effort management information and interactions with anyone, which is very consuming
But imagine, if all effort data base in a central place and was accessible by anyone.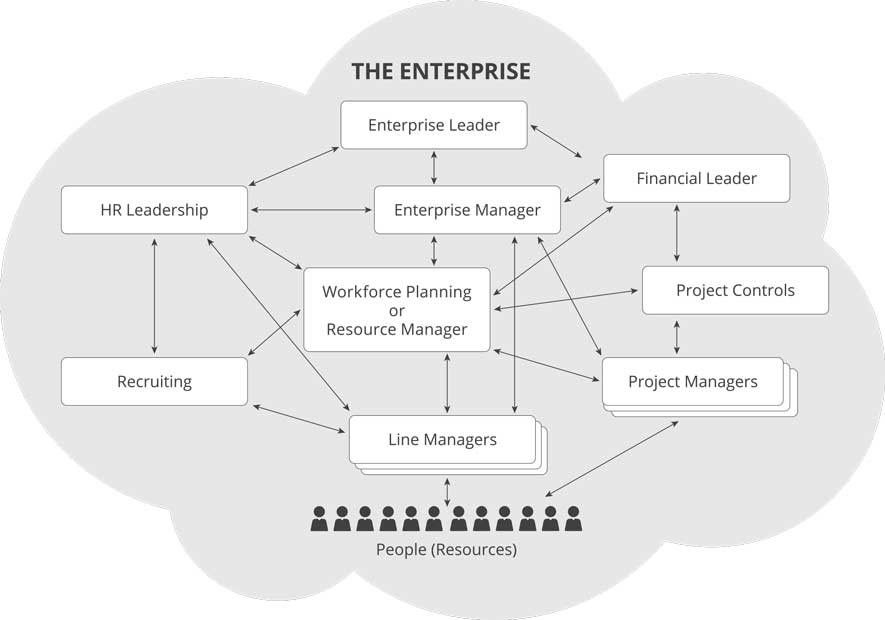 Figure 1. Interactions WITHOUT centralised data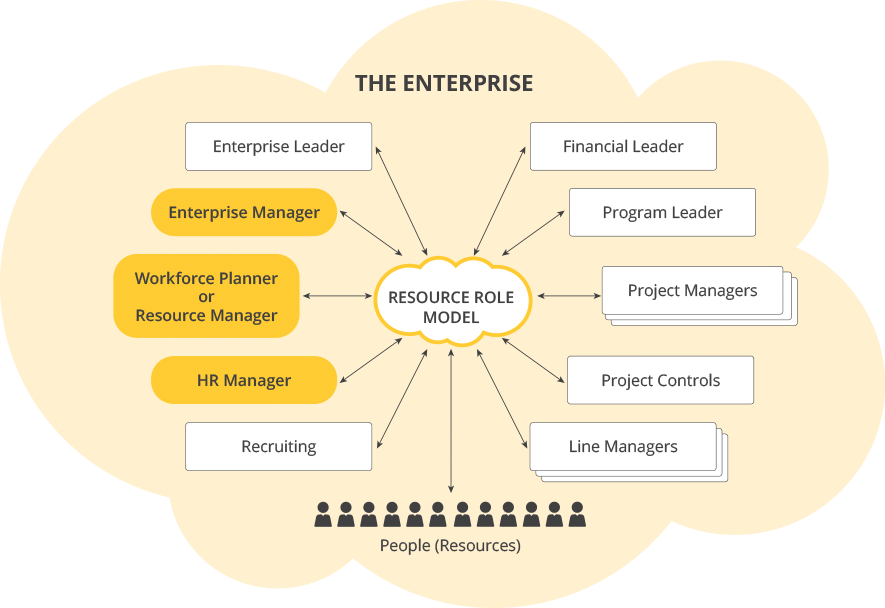 Figure 2. Interactions WITH centralised data
Our Solutions
Effort Management challenges faced by Enterprise Managers, or your team, will be dramatically simplified by using RESRODEL to:
1. Overcome the challenges of enterprise management:
See your enterprise's future at a glance
Act early using decision ready analysis that justify confidence
Get optimised Enterprise Outcomes that:
Plan just the people needed
Deliver on time
Crush waste & cost
Smooth project volatility
Balance work life
Quickly predict people's workload, ability to deliver and enterprise efficiency derived from the relationships between Work, Roles and Resources.
Identify sub-enterprises with surplus work, and people, that can be shared
Centralise online all your information gathering
Self-service analysis for everyone to get their own answers including:
Plan your people to a level of detail that matches your risk, or engages your opportunities for high performance.
Recruiting numbers for HR
People's allocations for Project Managers
Workload for the people who do the work
Compare sub-enterprises with simple data groupings
Customise data to levels of detail that match your risks and opportunities for high performance.
2. Have just enough people:
Predict the need to secure sufficient work in time
Analyse the impact of delays to project commencement
Faster update of project Demand for people by Project Managers
Earlier project staffing from re-assignment and advice to recruiters or agencies
Reduce the need for premature re-assignment away from a project
Justify and secure necessary people with quantitative evidence
3. Avoid poor outcomes of:
Substandard time, cost, quality performance – by forecasting your ability to deliver
People being overworked and dissatisfied – by forecasting your people's workload
Incomplete deployment of all people resources – by forecasting utilisation
Less economical contracted workers – by having greater confidence in your need for permanent people.
Distracting management with resource issues – by using the clarity of a resource management solution dedicated to project based enterprises
4. Remove process problems by:
Better Capability Planning practices, with:
Robust, centralised, consistent demand estimation/updating
Quantitative insight into people's general availability
Better Allocation practices, with:
Identification of right people and work that can engaged across your contracting enterprise
Propose, Accept and Approve processes
Access for everyone, in your contracting enterprise, to contribute their data and extract decision ready data through self-service analysis.
Remove double handling of constantly changing schedule data, by integrating Resrodel with data from best practise tools such as MS Project or Oracle Primavera (when appropriate)