RESRODEL was created to improve the performance of Project Based Enterprises. (PBEs)
Human effort is at the heart of all productivity and, regardless of whether a PBE is a consultant, PMO, contractor/builder or IT developer, the management of effort is hard. The numbers are complex, the methods are confused.
We've witnessed how having too few or too many people can cause margin erosion, layoffs, overworked staff and the late delivery of poor quality product.
Our mission is to change that!
In studying conventional systems, we've identified their gaps and failings and created a new paradigm of enterprise management that far surpasses traditional methods of resource management and workforce planning.
We call it Effort Management.
This approach, using RESRODEL, ensures you have the right number of people and improves project delivery, financial performance and, most importantly, the lives of those who work for your enterprise.
RESRODEL is not simply an evolution of conventional resource management and workforce planning. It's a great deal more than that.
Based on a paradigm shift we call 'Effort Management', RESRODEL fundamentally changes the conventional process and overturns long held assumptions. How?
Let's start by looking at the conventional process. (Such as it is!)  Existing software solutions (usually built to service specific workstreams) are, at best, a quantitative analysis that calculates the gap between 'supply' and 'demand'. It's a two-way balancing act.  You may find elements of Effort Management bolted on to these existing solutions, but they will be siloed and incomplete.
The consequences of this limited approach are painful. You'll most likely experience:
Workforce tools that schedule poorly
Scheduling tools that allocate poorly
Solutions that are incompatible with Project Based Enterprise (PBE) environments
Ironically your most important resource, people, may be left out of the equation!
The alternative of using DIY spreadsheets comes without method. They take days to build, only seconds to break and are hard to share.
Fortunately, Effort Management is a true alternative that addresses all of these problems.
Uniquely, RESRODEL predicts workload, ability to deliver and efficiency and enables PBEs to optimise outcomes in a three-way balancing act. This shift from two dimensions to three is at the heart of Effort Management.
Supporting a whole of enterprise mission, RESRODEL provides immediate access to all essential participants from HR, Project Operations and Accounting Workstreams.
Its simple user interface makes it easy to contribute or extract relevant information. Its best-in-class data modules enable the accurate collation of Demand, Capacity and Allocation. (Another three-way balancing act!!) And RESRODEL's table and charts analysis brings decision-making data to life enabling early action to be taken.
Unlike conventional methods, RESRODEL is dedicated to the PBE environment.
It's not so much an evolution as a revolution.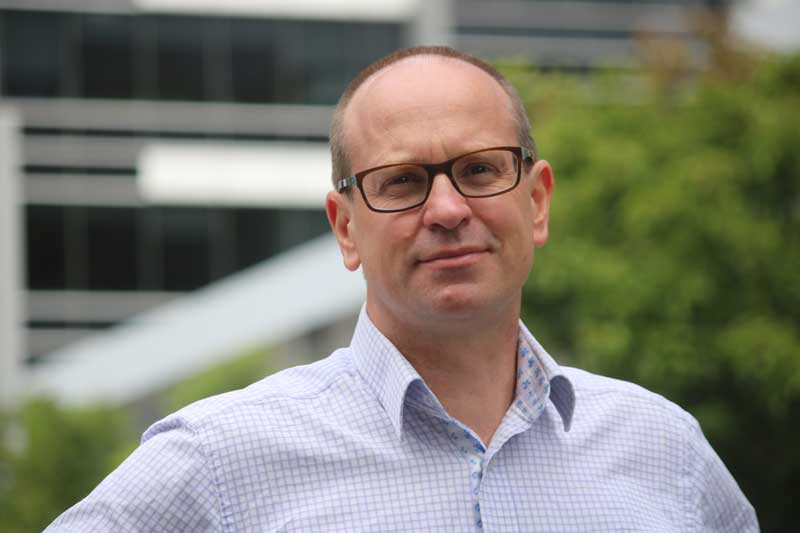 RESRODEL was created by Alex James.
It was conceived from Alex's 28 years in construction, consulting engineering and project management, working on iconic infrastructure such as The Sydney Harbour Tunnel, Sydney's Cross City tunnel and Sydney's Circular Quay.
During this time, Alex witnessed the unnecessary consequences of poor management of people resources. He was frustrated with how enterprises often failed to understand the effort that projects require, the total effort for the whole enterprise (when all projects were aggregated) and the impact this failure has on people and project delivery.
Alex searched for ways to better manage people and work. He was dissatisfied with DIY spreadsheets and proprietary solutions when used in Project Based Enterprises (PBEs). Then, while managing a PMO, Alex observed a pattern and gap in resource management reporting. He set about exploring this revelation, which led to his creation of the Effort Management theorem.
This has proven to be a game-changer. Over the following four years, he developed previously unseen principles and processes, and embodied them in 'the resource role model' he has called RESRODEL. What started as a scribble, has become an online SaaS solution that has received unanimous support from a variety of PBE types that are now leveraging its potential.
Of course, the journey hasn't ended. Alex's fascination with 'effort' continues as he explores its profound implications for PBE productivity and incorporates them into the RESRODEL product road map.
Alex is also a member of international working groups for workforce management standards.